TOP 10 THINGS TO DO IN DUMFRIES
We take a look through the Top 10 things to do in the Dumfries area from looking through iconic poets Robert Burnes House to a family fun day out at Dino Park.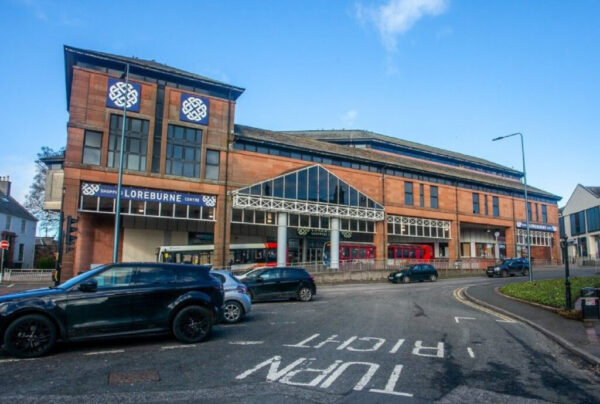 Loreburne Shopping Centre
With more than three million visitors a year, Loreburne Shopping Centre is at the heart of the area's high street.  Home to many well known high street brands as well as independent operators, since being taken over by new management earlier this year, the centre continues to evolve and with a number of exciting plans to further improve its offering, Loreburne Shopping Centre has something for everyone.
 
If you're interested in space and want to join the Loreburne family visit – Loreburne Lettings 
Robert Burns House 
Home of renowned Scottish poet and lyricist, Robert Burns spent his last years here writing some of his best known poems.  The sandstone house offers an insight in to the bard's life where you can view some of his original manuscripts and personal belongings in the space where he created some of his finest works.
Currently the centre is open by appointment only – https://www.dgculture.co.uk/venue/robert-burns-house/
Dumfries and Galloway Aviation Museum
Based in the former control tower of the wartime RAF Dumfries, this independent museum showcases some of the aviation history of the local area and is home to several impressive aviation collections and memorabilia, including the historic Loch Doon Spitfire.  There is also a gift shop and café.
The Museum is now fully open with doors opening at 10am with last entry at 4pm.
Robert Burns Centre  
Situated in an eighteenth century watermill on the west bank of the River Nith, the Robert Burns Centre provides an interactive tour of the beloved Scottish bard's final years whilst living in Dumfries.  The Centre is free to visit but donations are welcomed.
 You can book a visit to the centre here.
 
 The mill is also home to the Robert Burns Centre Film Theatre; a 69 seat cinema showing a mix of arthouse, foreign language, live events and documentaries. venue/robert-burns-house/
Dumfries Museum and Camera Obscura
The Museum offers an insight into the history of the local land and people of Dumfries and Galloway. From fossil footprints left by prehistoric animals to tools and weapons of early ancestors including stone carvings by Scotland's first Christians, the Museum even shows what it was like to live in a Victorian farm.

The museum is free to enter but you are encouraged to donate.

You can book a visit to the centre here.
Dumfries Art Trail 
Explore Dumfries' art scene by following its art trail; a collaboration of independent artists, makers and galleries all situated within a 15 minute walk of Dumfries High Street.

Some venues are only open on request.

Contact the organisers here.
Moat Brae  
If you're looking for an enchanted land you couldn't find a better place than Moat Brae, the birthplace of Peter Pan!
Moat Brae tells the story of JM Barrie, who lived in Dumfries from 1873 to 1878 during which time he wrote the original play, Peter Pan.

A magical family day out, you can take a tour of the house and experience everything that influenced the celebrated children's story and walk around the garden which inspired the ''Enchanted Land'' of imagination.

The Moat Brae is the headquarters of the National Centre for Children's Literature.

You can book here.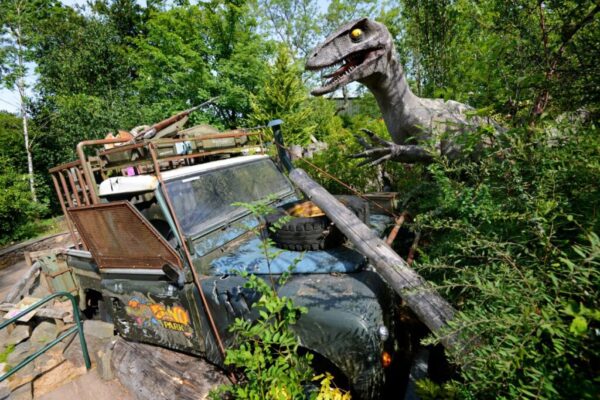 Dino Park  
Step back 150 million years and discover the dinosaurs who roamed the earth!  Dino Park offers a number of soft play areas with regular story times. The garden centre has places for food and drink and also a souvenir shop.
 
Open all year, there is no need to book.  For more information visit https://www.dinopark.co.uk/info/
Dalscone Farm Fun
Dalscone Farm is a fun day out for young families with a large indoor soft play centre, exciting outdoor play areas, an animal petting farm and a café area.  You can find Dalscone Farm on Edinburgh Road, just off the A75 roundabout.

The farm park and soft play area is currently closed but will reopen on the 18th of September.  You can buy tickets here.