The Loreburne Centre car park is accessible
at the rear of the Centre from Irish Street
---
The car park operates on a 'Pay on Foot' system, in that you press for a ticket at the car park entry barrier, take this ticket with you and pay for your parking at the 'Pay Station' in the Nith Place lobby area of the centre adjacent to the escalators once you have finished your shopping/business in the town.
The pay station is programmed to accept 'most' bank notes (English/Scottish), however, there will be occasions when these will be rejected and it is recommended that you have sufficient change or alternative bank notes when you go to the Pay Station to pay for you parking.
The entry ticket will be validated by the Pay Station and this ticket when inserted in the exit machine will operate the barrier.
CAR PARKING CHARGES
---
Monday through Saturday
Up to 1 Hour £1.00
Up to 2 Hours £1.60
Up to 3 Hours £2.20
Up to 4 Hours £2.80
Over 4 Hours £5.00 fixed daily rate
Lost tickets charged at the fixed Daily Rate of £5.00
Locked in Vehicles charged at £25.00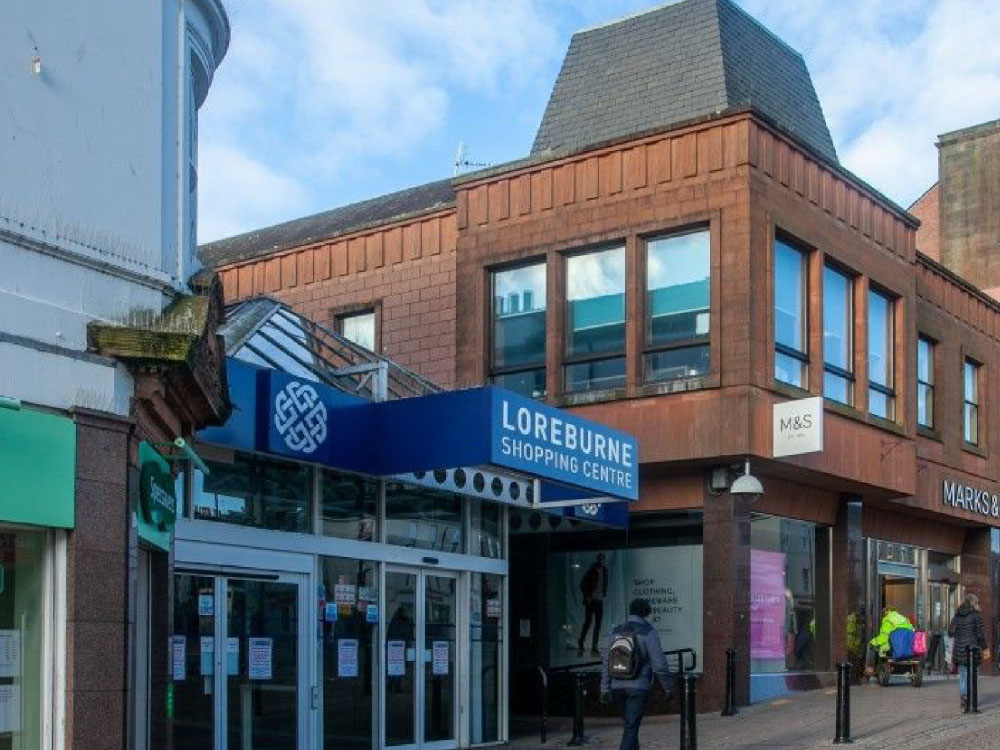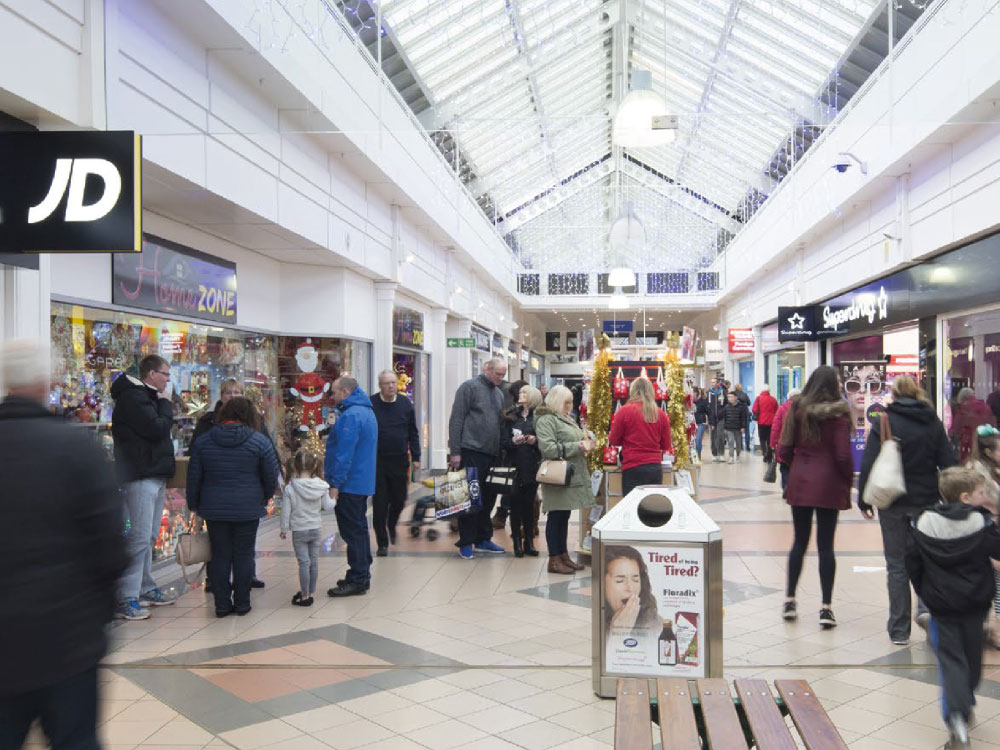 CAR PARK OPENING HOURS
---
Monday – Saturday : Opens 8.30 a.m. – Closes 6.00 p.m.
Entry Closes at 5.30 p.m.
Vehicles to be removed by 6.00 p.m.
Sundays: Opens 12 noon – Closes 4.00 p.m.
Entry Closes at 3.30 p.m.
Vehicles to be removed by 4.00 p.m.
FIXED TARIFF (£1) PARKING ON SUNDAYS (January – October)
FURTHER INFORMATION
---
Please read the information boards and Terms & Conditions of use whenever you use this or any other Car Park.
THE LOREBURNE CENTRE CAR PARK HAS SECURED CAR PARK STATUS (PARK MARK), REGULAR SECURITY PATROLS AND CCTV.